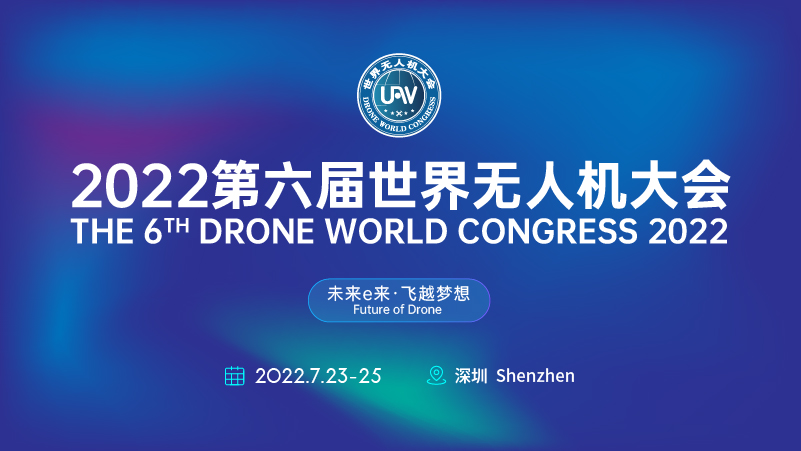 On May 23, the 2021 Fifth World UAV Conference and the Sixth Shenzhen International UAV announced a successful conclusion. The scale of the conference has created a new height in history, and friends, exhibitors and visitors from all over the world have learned a lot. As one of the exhibitors of this conference, Geek Bridge made its debut with a tethered lighting drone.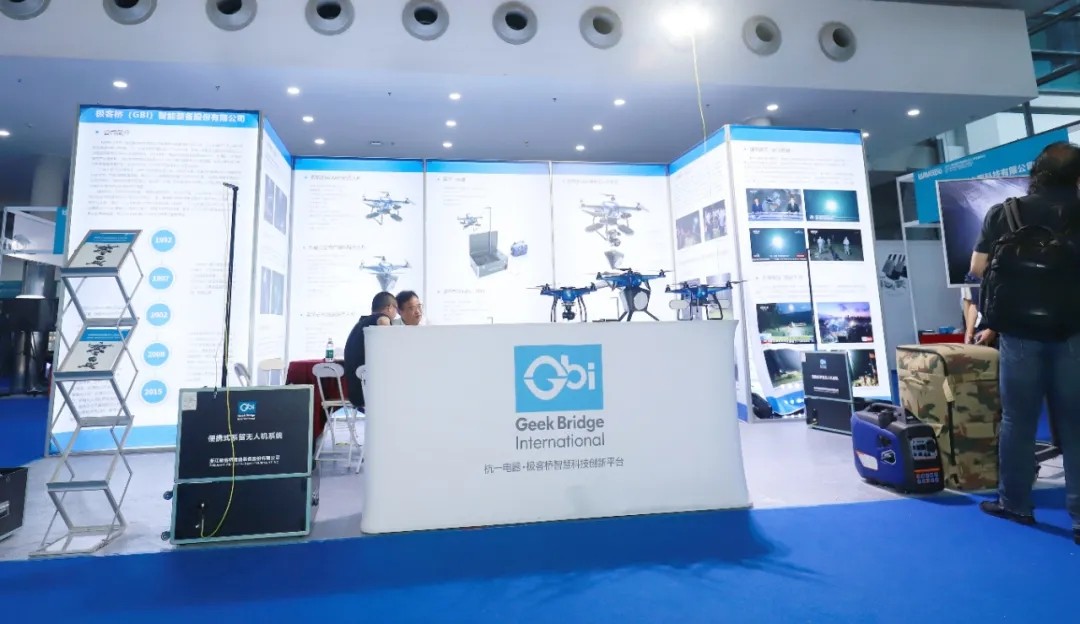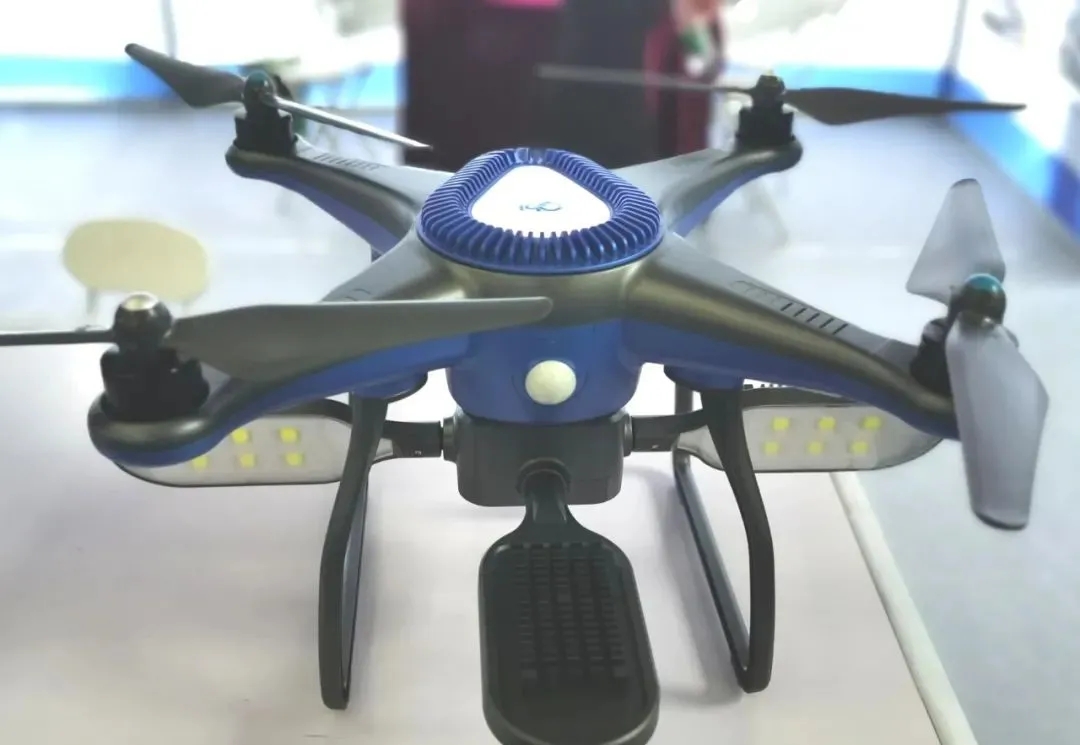 Geek Bridge Tethered Lighting UAV
Geek Bridge has been deeply involved in the "practical, miniaturization and intelligent" industry application of UAVs, and has undergone five years of research and development. The first domestic lighting drone, with an integrated chassis weighing about 18 kg, is convenient to carry, and can be deployed within three minutes of arrival, providing uninterrupted long-term lighting.
This tethered lighting drone has a lift-off height of 50 meters and a luminous flux of 100,000 lumens. Single machine mode illuminates 8000 square meters, and multi-machine operation can be superimposed infinitely. The aircraft component contains 1.3 kilograms, which is safe and reliable. It can adapt to the ambient temperature of minus 25 degrees Celsius to 60 degrees Celsius and the plateau at 5200 meters above sea level. It is resistant to strong winds of 7 and heavy rains of 10 degrees. Compared with traditional lighting equipment that is limited by height and location, its lighting has no dead ends and no waste, which can greatly reduce light pollution and improve light efficiency.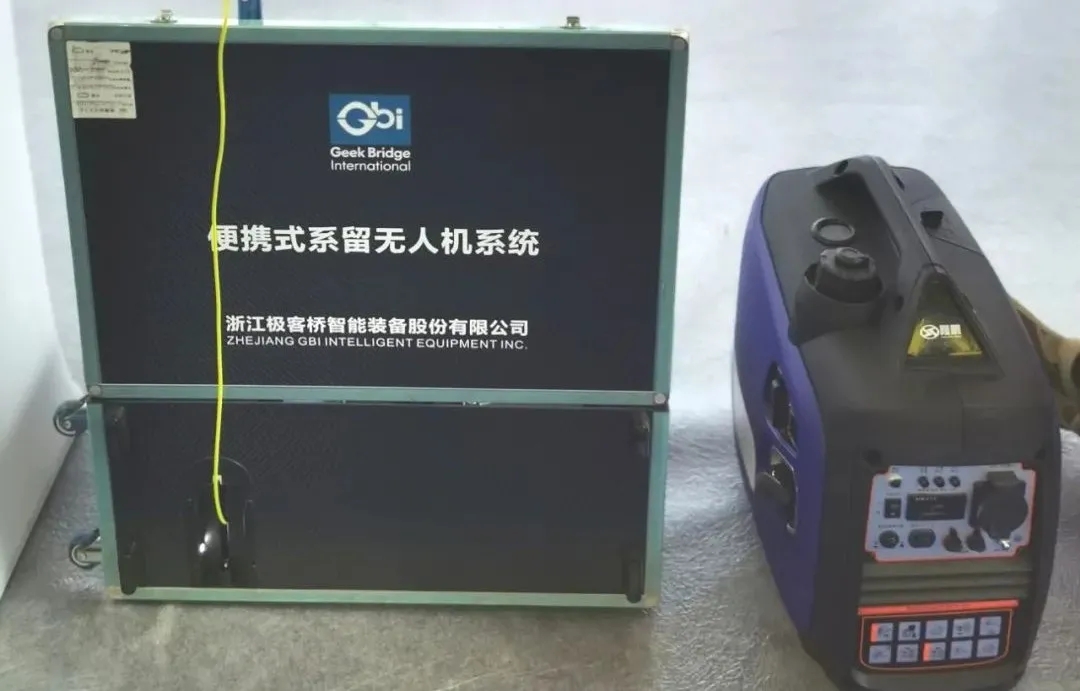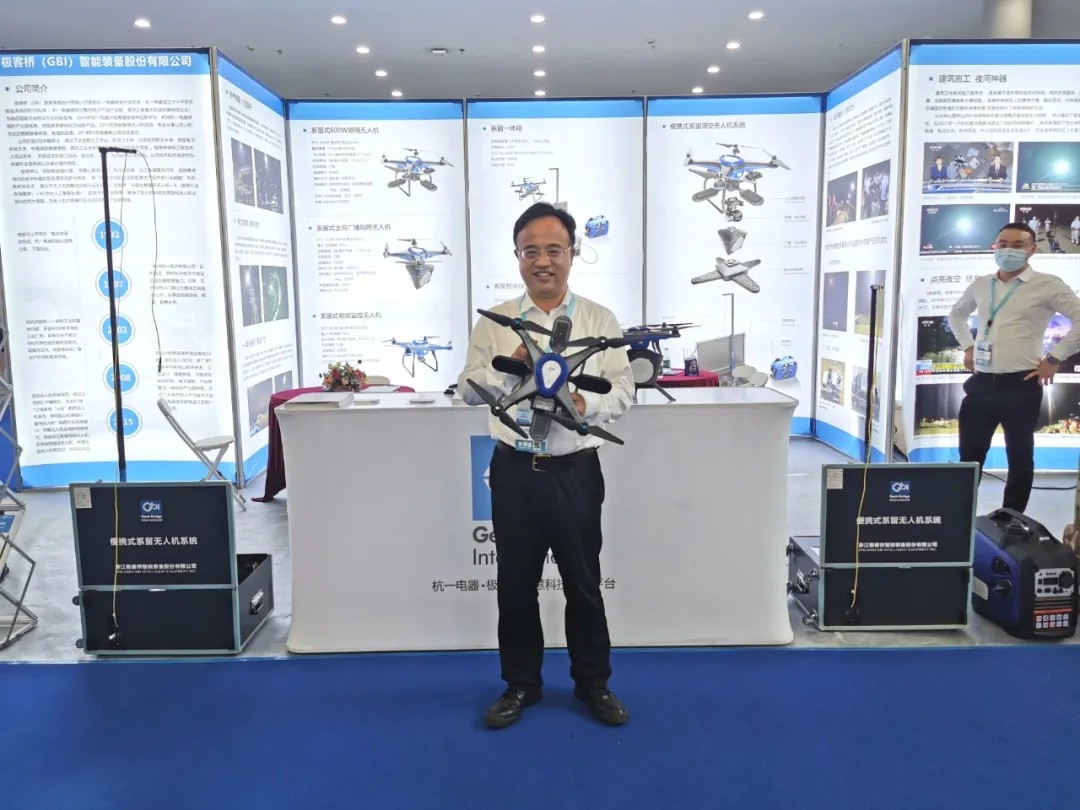 Zhejiang Gikeqiao Intelligent Equipment Co., Ltd. is a high-tech enterprise specializing in the research and development, manufacturing and promotion of intelligent equipment products with a registered capital of 20 million yuan. The company's headquarters is located in the state-level economic development zone-Shaoxing Keqiao Economic Development Zone. Currently, R&D institutions are set up in Beijing, Hangzhou, Xi'an and other places. At present, the products have successfully served most of the domestic provinces, covering emergency fire fighting, public security, electric power, transportation, construction and other industries, and are exported to Europe, Africa and the Middle East.