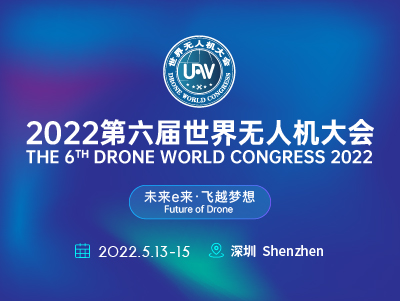 From May 21st to 23rd, the 5th World UAV Conference and the 6th International UAV Exhibition held in Shenzhen came to a close. As a leader in the field of domestic UAV R&D, Yunzhihang made a major debut with the first domestic large-scale urban firefighting UAV independently researched and developed.
Yunzhihang's "Airborne Water Cannon" is a tethered large-load multi-rotor developed by the company. Through the ground high-pressure water pump and large-load UAV platform, the water gun and the water pipe are sent to the high-rise fire place to directly spray and extinguish the fire, and the tethered power supply The method can ensure the continuous flight operation of the fire fighting drone. The drone carried the hose quickly lifted into the air at a speed of 3 meters per second, and reached the fire source near the upper level, and continued to spray the fire extinguishing agent until the fire source was extinguished.
At present, there are no good rescue and fire-fighting methods for high-rise buildings all over the world. In response to this situation, Yun Zhihang has developed the "air water cannon" this large-scale tethered electric drone in three years. "Aerial water cannon" has broken through three technologies. First, it adopts high-pressure direct power technology to make the carrying capacity reach 200~500 kg, which can be configured according to needs; in addition, it can achieve 5~10 hours by mooring. Continuous operation; combined with the latest drone technology, the flight control system can resist environmental interference, resist recoil caused by water spray, have stable performance, and can realize unmanned operation. According to reports, it is expected that in October this year, aerial water cannons will be officially equipped in batches all over the world.
Flying car CEO Zhao Deli expressed that he is very optimistic about the future development prospects of air vehicles. Similarly, Air Water Cannon CEO Zhang Daibing also said that the actual application of drones in work, life and actual production is a general direction for future development.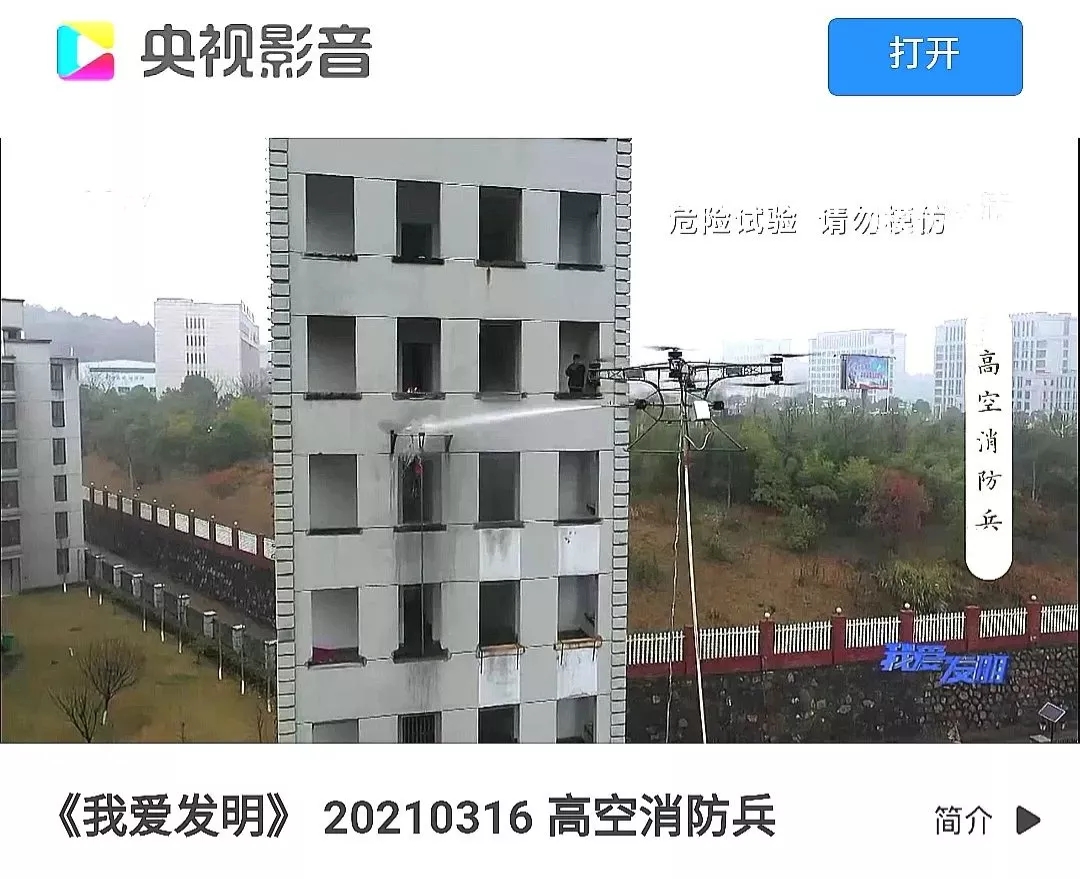 In 2021, the aerial water cannon developed by Yunzhihang will appear on the CCTV program "I Love Invention". The drone equipped with a water belt quickly lifted into the air at a speed of 3 meters per second. Spray the fire extinguishing agent until the fire source is extinguished.
Yunzhihang Technology was founded at the end of 2017 by the independent career selection team of the National University of Defense Technology. The founder of the company, Zhang Daibing, is not only the former deputy director of the Institute of Unmanned Systems of the National University of Defense Technology, but also an expert group of the Chinese People's Liberation Army "New UAV System Technology" Members and researchers of the Institute of Microelectronics of the Chinese Academy of Sciences have also won 1 third-class merit, 1 first-class military scientific and technological progress award and 1 second-class Hunan Invention Award.